MAGAZINE No 134 SUMMER 2013
Edlines
The FBHVC section, which I usually include, is an edited version of their bi-monthly newsletter. There is always far too much to include in the ROC magazine, so if you want to read the whole thing go to www.fbhvc.co.uk and click on the Latest News button (when it scrolls into view not ideal in my opinion). Fuel (also see also pages 8-9), licensing and (re)registration are ongoing topics.
The editorial bolide (Kermit) continues to delight. It is comfortable, adequately fast, very economical and has light, sensitive steering. So far this year it has transported me to Laon and several local shows, although I missed Stoneleigh for domestic reasons, all without missing the proverbial beat (or needing to lift the bonnet). There are still a few things to sort to achieve Nirvana (eg brake feel), but it is close to my ideal Olympic (and Colin Breakspears too it seems see pages 27-28), so I am quite chuffed.
Just like the buses. No Olympics for sale for years, then 3 turn up at once see Marketplace pages 38-40.
TONY STANTONS NEWS & EVENTS
North Worcestershire Classic Car Meet
The Bowling Green Inn, Shaw Lane, Stoke Prior, Wychbold, Nr Bromsgrove, Worcs. B60 4BH.
From 7.00pm Monday 17th June 2013
From 7.00pm Monday 15th July 2013
From 7.00pm Monday 19th August 2013
From 7.00pm Monday 16th September 2013
From Midday Sunday 20th October 2013
West Warwickshire Classic Car Meet
The Moat House Inn, Birmingham Road, Kings Coughton, Nr Alcester, Warks, B49 5QF.
From 7.00pm Thursday 27th June 2013
From 7.00pm Thursday 25th July 2013
From 7.00pm Thursday 29th August 2013
From 11.30pm Sunday 29th September 2013
From 11.30pm Sunday 27th October 2013
Stoneleigh Kit Car Show Sunday 5th & Monday 6th May 2013
After many years of poor weather, it was nice to have at least one day of sunshine on the Monday, The Sunday started off cloudy but brightened up in the afternoon, getting warmer and no rain.
Displayed on the stand this year on Sunday, were my own Olympic 902 DUF. Jason Hoffman Olympic, P2R, PAX 44. Syd Bartram Olympic, P2, 966 SJH. Brian Whitby Olympic, P1, 291 FLM.
Derek Bentley (Olympic, P1, 9557 LJ) in his Turner, Keith Pratt (Olympic, P2, HTE 726B) came in his Scimitar GT. Bob Heppell (Olympic, P1, 886 WTF) came in his replica Cobra. Martin Collins, Rob James and Richard Holden with their Fairthorpes and John Porter in his Nickri Spyder. Keith has recently found out his Scimitar GT was a Reliant press car in 1968 and winner of a caravan towing rally in Italy at the hands of an intrepid lady driver and Keith had some Press photos to prove it.
On the stand on Monday we had my own Olympic 902 DUF. Jason Hoffman Olympic, P2R, PAX 44, who camped overnight. Tony Wright Olympic, P1, 779 CUG. Brian Jackson with a Fairthorpe and Victor Lobb with an early Gilbern GT.
Many thanks to those who took the time and made the effort to bring their cars to the show and to the club members and friends who visited the stand. Including Jerry Jackson on a visit over from Florida, who from 1964 to 1967 raced the only factory built Olympic P2 lightweight KNX 378B.
Stoneleigh Sunday Stoneleigh Monday
SILVERSTONE CLASSIC on the 26th, 27th & 28th July 2013
In conjunction with the F.S.C.C. we have secured a designated display area within the Historic Grand Prix circuit at this 3-day event, and we are seeking further club marque cars to join us on display during the weekend.
To enter your club car in the FSCC/ROC display area please contact Tony Stanton tony-stanton@fsmail.net
Olympics and Owners from the Past rediscovered.
Lost
682 NDV is a 1962 Phase 1 Olympic not seen since 1987 by Paul Narramore on holiday, report from 1987 below.
July? 1987. ROC Mag 34
DEVON ROCHDALE On a recent Devon holiday, I (Paul Narramore) went to the Forge Garage in the village of Rewe, just north of Exeter, where I found a Phase I, registration number 682 NDV, parked on the forecourt and apparently up for sale. I had a word with the garage proprietor and discovered that the car was fitted with a Ford 1500 engine, that much money had been spent over the years on the mechanicals, but that the owner had left the car on the forecourt for about three years hoping that it would sell for about &pound1150 or near offer. The Olympic was fitted with a rear hatch and appeared to be in quite a poor state for such a price. An unusual feature were the small diameter Marshal lamps, possibly from an early Citroen, and fitted between the headlights. According to my records, the owner is a J. Anthony Strong. The car obviously needs a good home, and I suggest that anyone interested should contact the garage on Stoke Canon 7?? for further details.
I spoke to Tony Strong in February 2011 and he told me he bought the car from Husseys Car Auctions, Exeter in 1982 for &pound150. When he contacted the original owner, a Mr Fulton, about the car, Mr Fulton was not very happy because his ex-wife had sold his car without his knowledge.
He said when he bought the car it had a periscope from a Army Tank fitted in the roof for rear viewing and also twin side-draft Webers which were stolen along with the BRSCC badge, when the car was outside Old Forge Garage (it was there for 8 years?). I think this car was Rallied sometime between 1962 and 1980. Tony said the car already had the rear hatch when he bought it.
Tony cannot remember the name of the man who bought the car in early 1992, but he lived not far from the garage in a village near Whimple in Devon. This car has not been seen since.
Found
682 NDV appeared on e-bay in Jan 2013. Owned from 1992 to 2013 by Roger Unchurch in Devon. Roger had not done a lot to the car in 20 years, he started to strip the car of parts and started to rub the bodywork down. As he is now into Lotus 7s with his son, he has decided to sell the Olympic.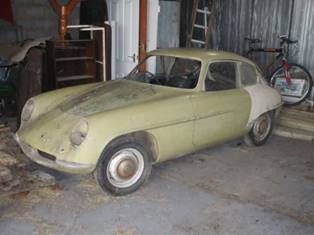 Photo - Roger Unchurch in Devon.
The new owner and new club member is Roy McKnight from Haslemere in Surrey. More current photos of the Olympic can be seen at: http://www.pistonheads.com/gassing/forum.asp?h=0&f=166&mid=107169
under Rochdale Olympic new project
Lost
531 DFU
In 1961 Mr Taylor of Lincoln rang Rochdale Motor Panels about purchasing an Olympic. He was asked to go and see George Dixon at the Lincoln Racing Team in Lincoln who were R.M.P's agents for the East of England and where he could have a test drive. Mr Taylor told me he was taken for a test drive in a lightweight racing Olympic. Derek and I do not know which car this was?
But we had learned about George Dixon in 2009 at the Classic Car Show when we met a Mr
Larry Riches, who told us when he was about 14 in 1961/62 he helped a Mr Neville Moulder of Station Road, Hykeham, Lincoln build about 10 Olympics in an old barn in Victor Drive, off
Newark Road, North Hykeham, Lincoln for George Dixon who owned Kirks Motors, Longdales Road, Lincoln. (If any members reading this know of George Dixon and the Lincoln Racing Team please let me know).
Mr Taylor ordered a Red Bodyshell in November 1961 and it was delivered to G Dixon in March 1962. The Olympic was built up on Riley 1.5 running gear and registered 531 DFU in 1963. Mr Taylor ran the car until sold in 1965 in an advert in Motor Sport below:
Mar 65 Motor Sport
ROCHDALE OLYMPIC Riley 1.5. 1963, red. 15000 careful miles. New Cinturatos. Extras. 100mph, 40 mpg. Elegant, comfortable. Baby demands Estate. &pound350 ono. Taylor, Tel: Lincoln 258.
The Olympic was sold to a Mr Newey, in Stourbridge, Worcestershire, and the last record we have is the car going to a Peter Ecury in the Netherlands in 1978.
Found
531 DFU
In March this year Malcolm McKay received an e-mail from Mr Bastiaan Roos in the Netherlands asking if we had any details on an Olympic he had bought. The import papers show it was white when imported in 1978. It has never been registered in the Netherlands but was in dry storage for years, it had 3 owners in the Netherlands before Bastiaan and one of them resprayed it Red. The photo taken this March shows it to be in very good contrition, but why it has not been used for 35years I do not know. We may know more in the next few months.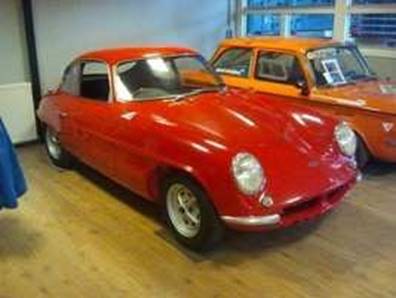 Due to a slight glitch in the last magazine No 133, my 3 photos on page 6 did not have any text with them. So under the photo of 109 WPJ it should have read :-
This is a photo of Olympic Phase 1, 109 WPJ (note the headlights) which Trevor Pyman, the Ginetta Owners Club Registrar, owned between early 1978 and late 1981, covering 50,000 miles in that time. Not many people can claim to have driven an Olympic that many miles?
Under the photo of the snow covered GT it should have read: -
Olympic Phase 1 - 112 XPG
This was another Olympic on e-bay recently. Was owned by Keith Ardley in Cambridgeshire from 2000 to 2012, he also owned a Rochdale GT.
- 5 -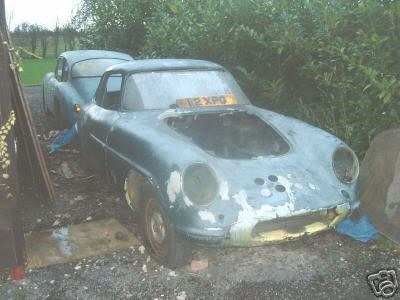 112 XPG in 2005. Note the GT in the background.
Keith sold the Olympic and the GT to Fenland Rod and Custom in Wisbech, Cambridgeshire in early 2012. They then put the Olympic on e-bay in July 2012 and it was bought by new member Jonathan Middleton from Lanarkshire, Scotland who has a Type 14 Lotus Elite, so will know all the problems in restoring a fibreglass monoque. I am led to believe that Fenland Rod and Custom buy old cars for the spares and the registration numbers so this could be the fate of the GT. There is a recent photo of the GT on this web site: http://www.rodsnsods.co.uk/forum/chat/snow-73152
Under the bottom photo it should have read: -
Here is a nice photo of one of Roger Coupes Olympic P2 models painted up as ONL 436F by the then owner Bill Harsant in the 1980s.
Inflation
I have recently been looking up for Les Brown the price of Olympic Bodyshells and Kits from 1961 to the last price list I have in 1969 and I think I can see why Rochdale Motor Panels did not make money?
In 1961 a bodyshell was &pound256 (at todays price &pound4971) and a complete kit was &pound670 (at todays price &pound13011).
In 1969 a bodyshell was &pound271 (at todays price &pound3967) and a complete kit was &pound790 (at todays price &pound11565).
The inflation between 1961 and 1969 was 32%, so a bodyshell in 1969 should have been around &pound358 and a complete kit around &pound885. In that 8 year period the bodyshell went up &pound15 that is 6% and the kit went up &pound120 that is 18%.
Contact details for any member who wishes to send me details on the history of their Olympic. Tony Stanton. - rochdale-olympic@talktalk.net or 01527-402367.
And a note to end on:- Snow is the only thing to come to Britain, settle and not claim benefits
LETTERS
Email to Howard Evans:
Hi Howard
Les Brown has given me your email
We sort of met briefly on Sunday (7th) as we where travelling down the M6. I was the chap in the Omega estate that gave you the "thumbs up"
Just to let you know I am Phil Butterworth, 2nd son of Frank Butterworth, and we may be connected (6 degrees wise) through our fathers. Les informs me that your dad was my dad's bank manager during the Rochdale Motor Panel's years. If he was at the Nat West - Newton Heath branch, in 1977, then it would have been he that (through my dad) opened my first bank account and loaned me some money to buy my first car when I was 18.
Just to let you know that in over 30 years of driving I have never unexpectedly seen a Rochdale, never mind an Olympic, on the road, so a milestone of sorts.
Don't know if you noticed, but my son was trying to get a picture as we passed. Not the best as he is only 10 but a copy is attached for you.
Nice looking car by the way. Also my daughter passed you a little earlier than me and called to let me know just after I had passed. We have been telling everyone in the family since.
Regards,
Phil Butterworth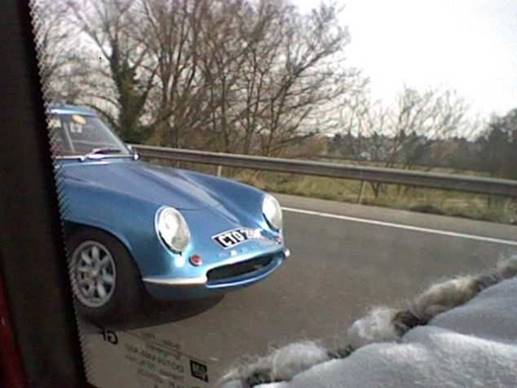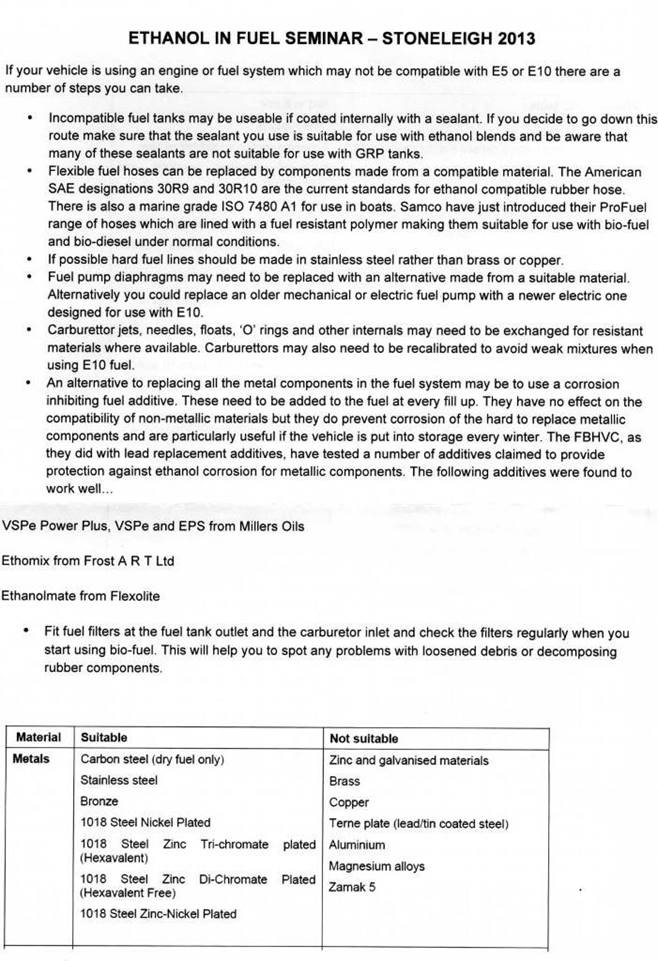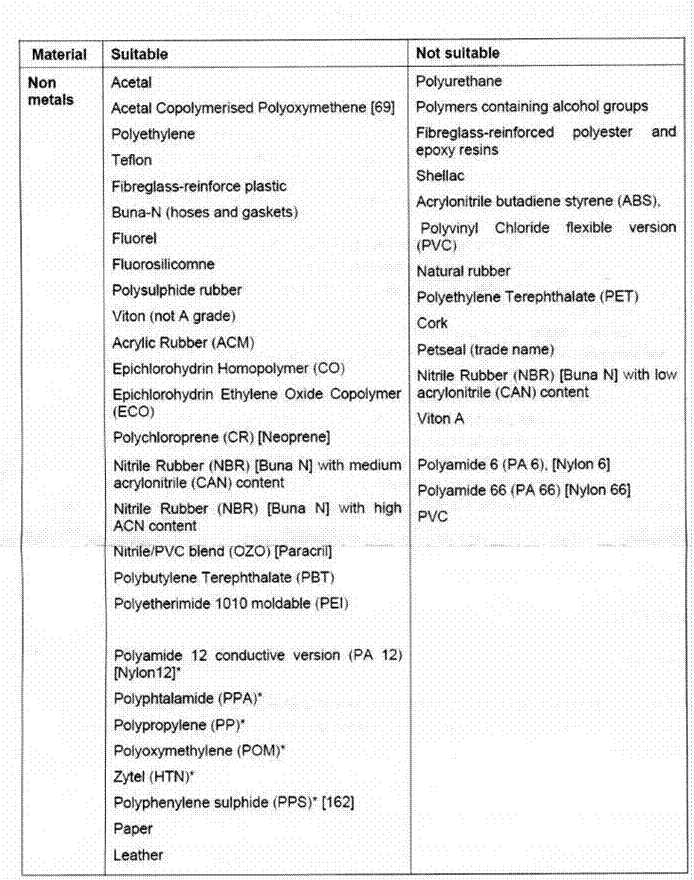 Thanks to Michael Horsley who took this from a talk by John Dickens of Complete Kit Car.
DYNAMIC FLYWHEEL BALANCER
Everyone should have one
Flywheel balancing is not a normal DIY activity, but yours truly likes a bit of DIY and found with a bit of ingenuity it is entirely possible to make an effective balancer from odds and ends.
This is a grand name for a basically crude but sensitive piece of kit. A ball race from an old wheel bearing is fixed to a piece of thick plywood by its outer rim. An alloy mandrel which is machined to take the flywheel centre hole on its upper face sits in the inner of the bearing, so the flywheel can rotate about a vertical axis. Now the clever bit. The plywood rests on an inflated inner tube from a wheelbarrow, which allows the whole shebang freedom of movement but is stable enough to keep the assembly from falling over. The flywheel is then driven up to speed by an electric drill fitted with a conical wire brush held into contact with the mandrel. As the flywheel slows it passes through several vibration periods, but the main one is at quite a low speed - perhaps 200 rpm. Because of resonance any imbalance is magnified, and this means it is easily able to detect the mass of a single 5/16 washer - 2 gm.
I had made such a balancer when I first assembled Kermits A-series engine so it was pressed into service again when I experienced vibration when I fitted a new clutch recently.
I checked that the flywheel by itself was balanced (actually 2 gm out, so the new ring gear I had fitted wasn't far out) then refitted the new clutch and found it needed another 20 gm to rebalance. I reckoned this was too much to balance out by adding weights (or drilling), so I refitted the old clutch, which needed only another 4 gm to balance, by fitting a washer under 3 adjacent bolt holes in total to get perfect balance. Using washers in this way is simpler than drilling the flywheel and/or clutch cover, which is the usual way.
When the engine was re-fitted it was a relief to find that vibration had gone and the clutch was smooth again. So much for Borg & Beck branding on the clutch - the old one was identical apart from the lack of a logo and I had fitted the new one only as a precaution!

The basics: wheelbarrow inner tube; Mandrel in ball race on plywood base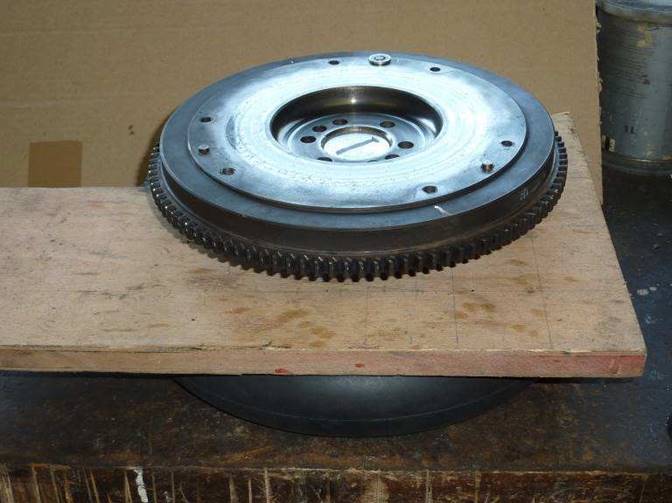 1275 MG Midget flywheel mounted on mandrel and assembly resting on inner tube. The weight of that washer is easily detectable.
Spinning up the flywheel (L) and complete assembly (R)
Alan Farrer
Laon 2013
The Groups who attended
David/Anthea Tunnicliffe Porsche Targa 993 1997
Ian/Mary Wheeler MG TC 1946
Andrew/Sue Jesse Porsche Supersports 1989
Chris Riley/Derek Argyle E type Special 1997
Alan Farrer/Brian Shaw Rochdale Olympic Ph 1 1962
Derek Bentley/Anna Hill Turner Sports Mk 1 1960
Nigel & Jane Taylor Turner Sports Mk 1 1960
Andy & Pauline Winston Fairthorpe Electron 1962
Ben Bettel Suffolk Jaguar SS100 1970
Colin & Ilka Breakspear VW Campervan & Honda scooter.
Derek Argyle, group 1
This year, the 22nd Circuit Historique de Laon was notable for the largest turnout of cars ever assembled at the medieval town of Laon; well over 700 vehicles of all sorts. The popularity is now bringing motorists from Belgium, Holland, Luxemburg, Germany, Italy, and of course the home country, France.
Nephew Chris again drove me to the event and was keen, like me, to conclude some unfinished business. During our earlier March visit to the Autojumble held in Arras, we had decided to visit the Source of the River Somme but a late start on our chosen route, darkness, poor headlights and atrocious weather conditions meant that our tour had to be cut short. Not to be defeated this time we left the A26 on our way to Laon and drove to the tiny hamlet of Fonsommes, nine kilometres NE of St Quentin.
The spring Source has been furnished with a semi-circle of stonework that feeds into a small lake before flowing out through Picardy and into the sea at Le Crotoy. Because of this detour most of the friends made from previous Laon visits and our own group had arrived at the hotel before us and there, representatives of the tour organisers were in the hotel to greet participants. I had not been happy with much of the poor pre-Laon and the German Black Forest tour management by Scenic Car Tours and consequently Chris and I made straight for our room and had dinner at the preferred Campanile adjacent to our hotel with others of the group.
Up early next morning, the Saturday, we drove to the Promenade de la Couloire surrounding the towns medieval walls and signed in at the marquee to receive the rally plaque, 'goody' bag and route card for the days Regional Tour. It was probably here that Alan Farrers super Rochdale Olympic was singled out for an award. In view of the number of cars taking part, the regional tour is split into three separate sections clearly laid out in the accompanying booklet. This year I was determined not to simply follow the car ahead, a habit one can easily fall into but to follow the route as laid out in detail. This did pay off, as on more than one occasion the cars ahead took wrong turns. As ever, residents along the route were out to cheer the cars passing through their picturesque villages.
The lunch break was taken in the pleasant town of Chateau-Thierry to the south of Laon which gave those taking part a chance to mix with the throng and study rare cars in the parking area and chat to their drivers. By two o'clock we moved off on the afternoon section of the rally. As we came to within a few kilometres of the finish we were in a position to divert to Chamouille and the Hotel by the Lake to make a table booking for the following evening's dinner.
The closed street's run on the Sunday was beset with poor weather and having run around the Circuit for numerous years in the past, this year, a small group decided to take a drive to the yet unexplored region to the east of Laon. However, we decided to find a place for lunch first and seeing so many bars/brasseries filled to capacity finally settled on one in the station square. By the time our food arrived, two young hippy guitarists set up their mike and started playing. The volume grew louder and louder and so did the noise of the diners chat until we were glad to pay the bill and leave.
Back at our hotel later, I was approached by Denis Townsend who has a disability that makes it very difficult for him to enter and exit his car. He was travelling alone and knew that next day we would also be travelling on the tour to the Black Forest. He asked if he could follow us in his Triumph Stag and would we pay his tolls on the journey; the cost to be reimbursed later. Though willing to help but not overjoyed at frequent stoppages Chris had the simple answer of using Denis's Sat Nav to trace a route that avoided toll-roads. This proved to be a boon and added very little to the overall stated distance of 309 miles by the most direct route. I have never before followed Sat Nav instructions on long journeys and found the trip to be all but fool-proof; only once did we miss a turning.
The evening meal at the Hotel by the lake went well, even the sun came out but the price of drinks was rather steep. David Tunnicliffe, dining with us, bumped into friends staying at the hotel and they asked if we would like to see their room which they were delighted with. To stay at this Hotel, by name, the Hotel du Golf de L'Ailette there is a surcharge of approximately 66 covering the weekend which I believe is well worth it and probably represents the best accommodation in the area.
Alan Farrer, group 2
The two Turners, Fairthorpe and Olympic all met up at Calais on the outward journey and the convoy enjoyed fine weather until part way to our destination, when gentle drizzle arrived. I was glad to be travelling in a coupe Andy and Paulines Fairthorpe lacks even a hood.
We stayed at a different hotel from Derek Argyle and his group this year the Ibis, to the south of the town. From here it was a short drive to the campsite at La Ch'naie where Colin and Ilka had set up camp with Ben and where we enjoyed their hospitality on the Friday evening.
The following morning, we collecting our goody bags at the rendezvous at the Promenade de la Couloir high in the town. These contained a copy of the days paper, a glossy classic car magazine, a ladies magazine, several maps and brochures for local places of interest, a bottle of water and our Tulip style route map for the scenic tour a thoughtful and useful selection. We spent the rest of the day on the scenic tour, which covered about 130 miles to the south, with me driving and Brian doing a great job of navigating far better than I could ever do, as I tend to drift off zzz' Notable in this area is not only the varied scenery but the monuments and cemeteries, relics of two world wars. A country which has had so much first-hand experience of warfare does not forget; perhaps this explains why the French are so keen on the EU.
On the Sunday we were disturbed to learn that there had been break-ins at the campsite and Ben had had money, iPhone and his helmet and goggles stolen, as well as his tent being slashed to gain entry. Luckily his wallet, car and its keys were untouched. Colin and Ilkas campervan had been damaged by an attempted break-in, but were unaware (as was Ben) until they were knocked up at 4:30 am by the police who had come in response to calls from others at the site. There was speculation that knockout gas had been used to pacify the incumbents. They spent most of the rest of the night at the police station; Colin was still there on the following morning and watched as our cars went by on the town run (we didn't see him waving).
As Derek has mentioned above the weather was not good for the run and presumably explained the smaller turnout of locals waving, but we were impressed by the cheery manner in which the orange bedecked marshals kept up their work. Imagine our surprise and delight when we learned during the civic reception in the town hall that Kermit had been voted 'Best British Car'! That colour certainly makes him stand out. The French are keen on frogs.
Next day was spent in a leisurely convoy up the p'age to Calais in a steady drizzle and poor visibility and thence back home. On checking the fuel used I was somewhat surprised to find that Kermit had averaged exactly 55 mpg for the trip. That's what the A-series engine can do with low weight, a slippery shape and high gearing.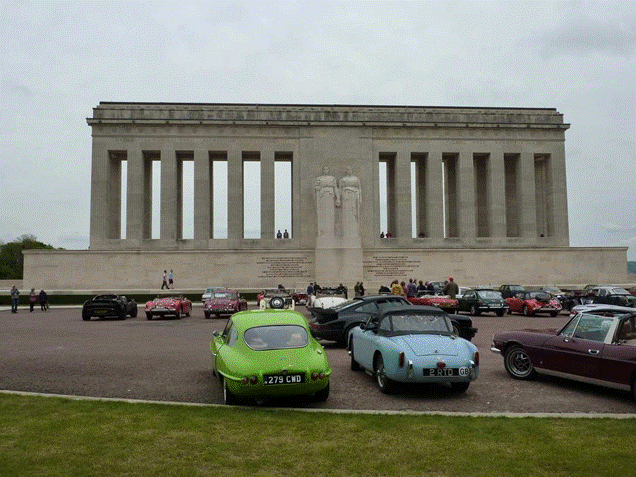 The enormous American monument near Chateau-Thierry commemorating the terrible fighting on Hill 204 in WW1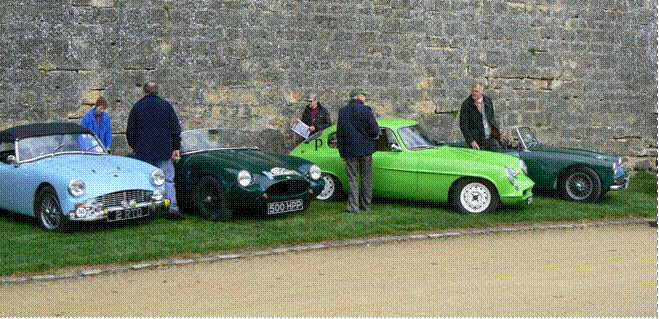 Gathering before the Saturday run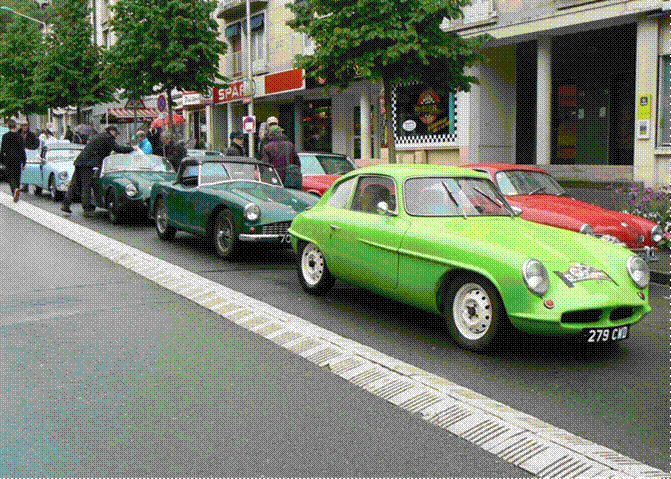 Parked up in town
Refurbishing and Updating Rochdale Electrical Systems Conclusion
Howard Evans
Introduction
In the previous articles, electrical issues have been discussed primarily in an engineering context. In this final submission, I will take a more personal line and relate some of the experiences from rebuilding my Olympic Phase II. In general, all the approaches which have been covered previously have been adopted in order to produce a vehicle that has an authentic appearance and performance, but with an electrical system representing something close to current best-practice. Below are summarised some other possible upgrades.
Ignition System
Converting the ignition system from traditional contact points to electronic control confers two benefits it eliminates the need to source and maintain contact breakers, which are becoming increasingly difficult to obtain, and it imparts a constant level of performance with no intrinsic wearout mechanism.
There are many aftermarket systems available, but from personal experience I can recommend the Lumenition brand. The traditional 'Optronic' version uses an optical trigger with a separate control unit containing the switching electronics. This system found widespread application in the 1970s and 80s when it provided a viable alternative to the early, unreliable Lucas 'Opus' system which had been used by Rover, Jaguar, and Rolls-Royce. Lumenition Optronic therefore has a good pedigree. When applying it to a Rochdale, it is recommended that the ECU is bolted to an aluminium plate sized approximately 4" square, in order to provide some heatsinking which would normally be obtained by its being mounted to a steel bodyshell.
For those wishing to maintain a more traditional underbonnet appearance, the Lumenition 'Magnetronic' system is contained completely within the distributor and it sits in the position occupied previously by the points. As its name implies, it is magnetically rather than optically triggered.
Both these systems and others use a plastic disc located over the distributor cam shaft in order to provide the switching signal. It is possible that the locating lip for the disc will prevent the rotor arm sitting fully down in its intended position on the shaft, and this can then cause it to clash with the underside of the distributor cap in the region of the carbon brush. After fitting a new system and running it for a few minutes, it is worth checking for a witness mark from such a clash (polishing of the cap moulding around the brush) and if necessary grinding material away from the bottom of the rotor arm in order to allow it be positioned correctly.
At present I am experimenting with a low-cost electronic system, available from 'simonbbc' (Ebay) at a cost of under &pound30. Initial results are encouraging although to date I have covered fewer than 1000 miles with it. I will report the long-term experience in future magazines.
The Lucas 25D and 45D distributors which are likely to be found on the Ford and BMC engines of the day, had rotor arms and caps moulded in Phenolic material. This is susceptible to cracking and tracking causing breakdowns in wet weather, and it worth considering their replacement with modern parts moulded from epoxy resin. Always replace the rotor arm with one designed without a rivet to hold the brass contact, as this forms a mechanical and electrical stress point which can initiate a breakdown. Such epoxy rotors are usually coloured red.
One aspect of fitting electronic ignition that is sometimes overlooked is its effect on timing. Compared with contact breakers, there is an electronic process time between the sensor initiating a switching operation and the transistor open-circuiting the coil primary circuit to generate the spark. At idle this is compensated by adjusting the static timing. However, as engine speed rises, this fixed delay results in an increasing retardation of the spark timing. In the past, particularly with competition engines where the objective has been to run right up to the knock boundary, it was often necessary to recalibrate the advance curve to compensate. However, in normal use, this slight retardation now accommodates the lower octane fuel that is available today compared with when the engines were designed, and so reduces the risk of detonation.
Battery Maintenance
Having a achieved an effective load balance in order to maintain a satisfactory nominal state of charge, it is worth considering options to maintain the battery in good health when the car is not being used. I expect that I am not alone in using my Rochdale primarily as a 'summer' car, implying that it might be out of use for several months during winter.
For cars with alternators, radio memories, alarms, and other permanently fed equipment, these systems can combine to give a quiescent current of maybe a few 10s of milliamps, which can discharge the battery significantly over a number of months. Disconnecting the battery, preferably with a master switch to make it convenient, is recommended in these circumstances. Another advantage is that disconnecting the power removes the risk of electrolytic corrosion, should any of the equipment and connectors be damp.
A further enhancement is to use a battery conditioning system to, not only maintain the battery state of change, but also to exercise it with charge/discharge activity and reduce the risk of sulphation. The leading supplier of such equipment (one supplied free with every Bentley!) is C-TEK and this can be left connected permanently to the battery during periods when the car is out of use.
Providing an interface for this (or any other charging system) can be effected conventionally using crocodile clips etc., but an external socket makes life easier.
<![if !vml]>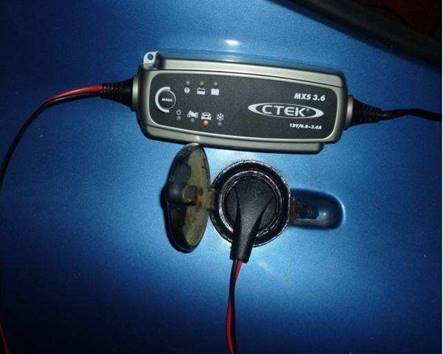 <![endif]>I have used a 'MagCode' connector located under a redundant petrol filler flap for this purpose. The significant properties of this connector are that it is sealed against water ingress, the internal magnetic switch means that the external contacts are electrically isolated until the mating part is fitted so avoiding corrosion, and because the external connector is held in place magnetically, should the car is driven off with it still in place, it simply pulls off without damage!
Instrumentation
During the rebuild of my Phase II, I replaced some of the instruments and refurbished the others. The speedometer was one of the new ones and, as it is electronic, the question was from where to obtain a suitable vehicle speed signal?
There are several aftermarket transducers available which can detect the passage of propshaft bolts etc., and provide an output suitable for driving the speedometer, but these are quite fragile for mounting underneath the car and sensitive with regards to positioning for reliable operation.
A 'Ford Granada' speedometer transducer and adaptor for Rocket gearboxes are available in the Burton Power catalogue. If your car has such a gearbox, then these will fit directly and provide a clean square wave output of 5V at 6 pulses/rev., suitable for driving most electronic instruments. As this is an original equipment part, it has appropriate levels of durability to give reliable operation.
If, like mine, your car has the Bullet gearbox, then all is not lost. The speedometer drive assembly can be removed from the side of the gearbox, drilled and tapped to retain the adaptor and then refitted along with the Granada transducer. To date it has worked perfectly! Burton part numbers are T9-A and REVFSS.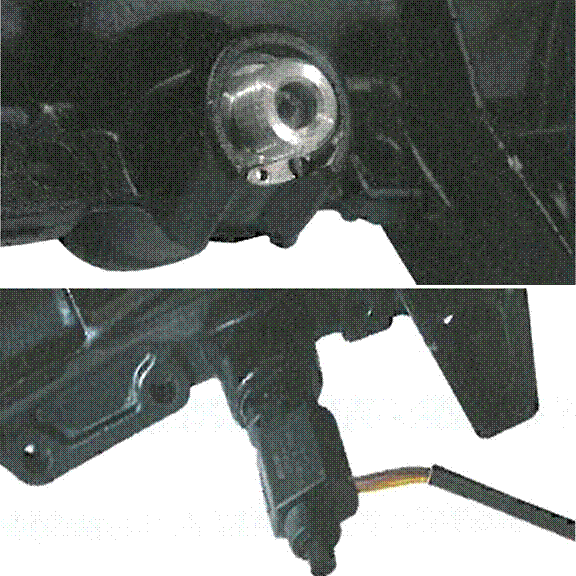 Lighting
There is a wide range of LED replacements for incandescent bulbs now available, offering the potential for maintenance-free lighting. Most of these are sold as suitable for off road use only. What this means in practice is that they have not been through the 'E mark' approval process. As the E marking of lamps only became a legal requirement for vehicles built after Jan 1974, this can be used as a defence, should they be spotted by an over-zealous MOT inspector!
As LEDs consume less current than a bulb for the equivalent light output, it is important to check the condition of the lampholders. Slight corrosion, the resistance of which can be overcome by incandescent lamp currents, may be sufficient to cause unreliable operation of LEDs. In such cases it is worth considering soldering the cables directly to the LED contacts. If using LEDs for the indicator function there are compatible flasher units available which will not indicate spurious 'bulb failures', eg Car Builder Solutions #LEDRLY.
Creature Comforts!
During the general overhaul of my Olympic II, I managed to source a pair of new door latches to replace the old worn items. These were advertised as suitable for 'Austin 1100s', but when examined they differed in some details from the originals, in particular in the fitment of two independent locking levers. This raised the possibility of fitting centralised door locking (CDL). As I had already decided to fit an immobiliser system, the prospect of a remote CDL became quite attractive.
<![if !vml]>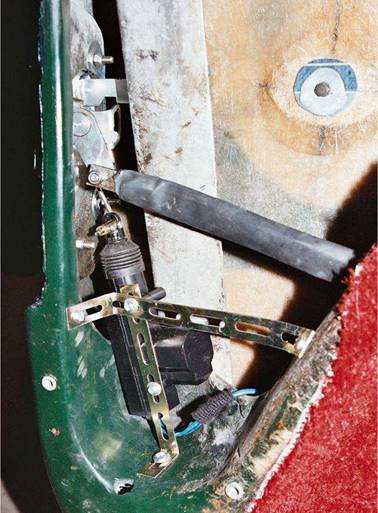 <![endif]>Maplin was the source for both systems I bought the 4 door version so that I would have two spare actuators should they be needed in the future.
The actuators fit very conveniently into the recesses at the rear edge of the doors as shown in the accompanying photograph.
The completed assembly is then covered with a polythene water shedder (as is the larger aperture at the front of the doors,) to keep the door casing dry and deter water from running into the saloon. (Remember to drill a drain hole at
the bottom of the recess!)
The immobiliser is something of a token effort in the context of a car that can so readily be 'hot wired', but it provides ignition isolation and a crank-inhibit function as a deterrent. One minor irritation, shared with many modern cars, is that if the car is unlocked with the CDL but a door is not opened within 45 seconds, it relocks automatically. As this is built into the software, I've decided to live with the feature for now.
Another enhancement has been the fitment of a hot air rear window demister to clear the condensation that tends to form under many driving conditions. The unit was sourced from Car Builder Solutions, part number #DEMST, and built into the rear bulkhead as shown below. It has proved to be effective in use. One addition that has been made is to control it by a timer to mitigate the, unlikely, risk of continuous operation overheating the acrylic rear screen. A Mondeo heated front screen timer has been used. This provides a four-minute operation initiated by a momentary-action flick switch on the facia, and this is usually sufficient to get the condensation clear. Note: for anyone contemplating the same, the pinout details in the Haynes Mondeo workshop manual are incorrect. I can supply anyone interested with the correct information.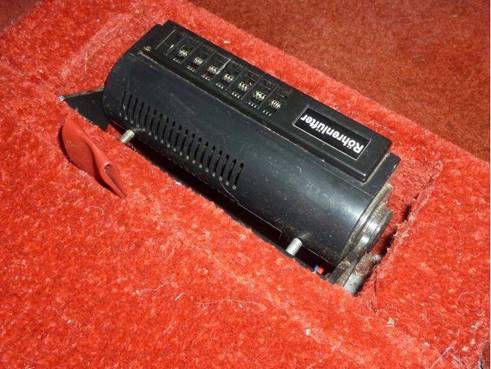 Summary
In this, and the previous three articles, I have overviewed some of the areas where the Rochdale electrical systems can usefully be updated to improve performance and reliability. I trust that some readers faced with restoration/upgrade 'projects' will have found them helpful.
Just as a matter of possible interest, when I was a teenager in Rochdale, as well as hankering after an Olympic, I was also a keen photographer. I managed to buy a second-hand Rolleiflex, but also admired a Kodak Retina Reflex 35mm camera which was in the window of Nuttalls (the Leica dealer) on Oldham Road. It was out of reach financially, but a couple of years ago I obtained one very reasonably on Ebay, and it was used to take the pictures featured in this article.
FBHVC NEWS
I find it is getting increasingly difficult to pick out specific snippets from the FBHVC Newsletter, as the main news is usually driven by changes in legislation, mostly courtesy of the EU, and the current status changes with each edition, so for those who are interested the newsletter is available online at www.fbhvc.co.uk. - Ed
Closer to home Newsletter No2 2013 notes there are changes to the MOT test from March 2013 which are worth knowing about and recommends that owners with reasonable technical knowledge download a copy of the relevant MOT manual from:
http://www.dft.gov.uk/vosa/publications/manualsandguides/vehicletestingmanualsandguides.htm , where a variety of options will be listed.
This newsletter says that these documents download (and open) fine on a smartphone or a tablet, and some people may find it useful to keep a copy saved on their mobile device, for easy reference at the roadside or in the workshop. Anyone without internet access is advised to visit either a friend or relative, or their local library.
In each of these documents, there are a number of reasons for failure that are listed in blue type. These items are advisory points (until 19 March 2013) but by the time you receive this newsletter they will be fail items. Note that files with 'March update' in their title have just gone live (as this article was being written) these however do not have the blue type, and hence do not easily show the changes.
Particular items mentioned are: Registration plates; lamps; electrical wiring and battery; steering lock; steering lock stops; speedometer; engine/gearbox mountings Ed.
In summary, a vehicle doesn't need to be fitted with anything that wasn't OE when it was new, however more components that were originally fitted to a car will be checked. In reality this shouldn't cause any burden to the owner of a well-maintained vehicle. There is a large section (which I have omitted from the above) about ABS, EBS etc and one would expect that the owners of classic vehicles fitted with it (which in Europe, started with the Mark III Granada of 1985, badged Scorpio on the continent) ensure this system is in full working order.
We ask all member clubs to reinforce that vehicles must be kept in a good standard of repair whenever they venture out onto the road. Vehicles that benefit from the pre-1960 MoT exemption still need to comply with all parts of the MoT manual (subject to date exemptions etc.) and if deficiencies are identified at the road side (whether in a car or a HGV) the vehicle driver and owner could be subject to VOSA or police sanction.
Note this last comment!
The introduction of E10 petrol is discussed (summary: not just yet), but as a rule of thumb, if the vehicle is fitted with carburettors it is unlikely to be compatible with E10 petrol.
EARLY ROCHDALES
James Farrington
Continuing with my theme of showing various adverts for early Rochdales, the advert below is from Car Mechanics in 1959; it is a slightly different variation from the one that is shown in Magazine 131.

I may have written this before but the worst thing about being in the military is the fact you have to move jobs and house pretty much every 2 years. Moving house is one of the most stressful times of your life; initially it was but after 6 full house moves in 8 years I think I'm getting the hang of it.
What is difficult about moving and having a Rochdale hobby is moving my garage and cars with every move. As a kleptomaniac this predicament makes you wary about how much second hand spares (my wife likes to call it 'crap') you collect and you have to be quite specific to throw things out along the way if it's not needed. What normally happens though is I fill all my storage space up with those bits that I might just need and have a big cull of equipment prior to any move. This latest move back from Cyprus was not too stressful but pretty exciting as my beloved Rochdale cars and paraphernalia were finally going to be bought out of storage.
My new house has fortunately got quite a sizeable garage with an additional block built on the back, this storage area is about half the size of the garage. Once I'd satisfied the wife by hanging a few pictures and mirrors I started the process of filling the garage and storage shed. My Mark VI on a Paramount chassis, Phase 2R Olympic and C type bodyshell have been stored in the Midlands and over a weekend with 3 return journeys using 2 cars and a car trailer I managed to transport all my effects out of storage.
First stage was to put the Olympic up on its side to allow the Paramount chassis to be wheeled in next to it. Whilst I was 'Skip Ratting' a few years back I came across 2 very substantial badminton net supports. These L shaped supports are perfect for storing my car on its side, all I had to do was slide the main post through the steering rack holes along the subframe and bolt it to existing holes and then bolt the one at the rear to the boot floor with 2 bolts and hey presto I have a very sturdy support. They even come with wheels so with a little lift of the back of the car I can push it like a wheelbarrow.
With the car on its side I proceeded to dismantle the Paramount chassis to comfortably allow me to work on the Olympic. All parts have been removed from the chassis and it is now waiting to be shot blasted at a local powder coating finishers. The picture below shows the chassis being dismantled and the Olympic sitting on its side next to it. The chassis is in a very good condition and it won't take long to build it back up, there's a chance this might be finished before the Olympic.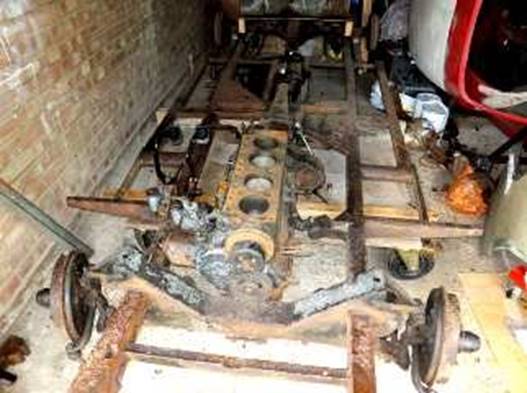 As I've been busy unpacking boxes this month I again will have to apologise for not having much on the Early Rochdale front. Normal service will be resumed for the next magazine.
HRG C Type
In the Summer 2012 magazine I wrote about a new C Type from the past that had been discovered by Les Brown. I finished the article at that time with the following:- To have another C Type to add to the register is very rare indeed and not something that has happened since I have been involved with the early Rochdale articles. I can't wait to add to the history of this car and hope Les manages to get some more information by the next magazine. Well, this is not quite the next magazine but we do have some more information and photos. You'll have to dig out your summer 2012 magazine for the start of this article (page 35).
Les writes:
Tony Gibson has managed to dig out these photos from his early days in Canada (just look at those roads!). I did try to prompt him on the possible continued existence or not of the Rochdale body, but he didn't seem to know - probably long gone. It looks a really nice car, though I can't think the battleship grey effect does it any favours.
Although the bodyshell may be long gone it is great to see some photos of a C Type bodied car in general use. Most of the ones I have on file are off the race track or in the case of my C Type firmly wedged in the undergrowth of an apple tree! I absolutely love the look of the C Type bodyshell and these pictures have certainly renewed my enthusiasm to repair my bodyshell.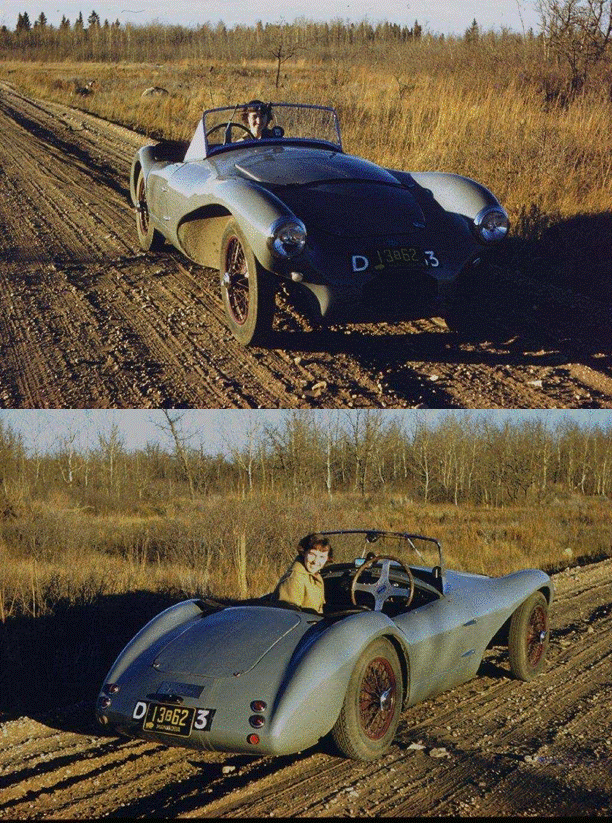 The perfect Olympic? -- well my ideas
Colin Breakspear
To achieve this goal, we must establish the place the Olympic has in the classic/kit car/special environment, so let us list the good and bad points.
Good ---
Aerodynamic, comfortable, waterproof (provided you stop the leaks), wind noise, space, tank capacity (if twin tanks), lightweight, luggage capacity (Phase 2 at least), road holding, rustproof, looks (probably subjective but I liked it when I first saw the adverts in the early 60's), balance (pretty much 50/50 in driving condition).
Bad ---
1/ internal noise
2/ engineering ability necessary to create a good car
3/ stability affected by crosswinds 4/ need for many nonstandard parts 5/ reputation for overheating.
So looking at the above the Olympic has a lot of plus points against minis points and would be placed firmly in the Grand Touring class, not "E" type or DB4 class but affordable touring. The aim would be to produce a car giving good economy (40-50mpg) long range between fuel stops and capable of averaging 70 mph on French payages while enjoying listening to the radio in comfort.
We have all the good points listed above but how do we improve the bad points: -
1/ Try to reduce this with sound deadening insulation especially the floor behind the seats; this has a small detrimental effect on weight. Reduce engine/gearbox noise by reducing RPM at cruising speeds, say 80 MPH; this will mean higher axle ratios which also brings another issue to light, the engine needs to be tuned to give more torque at the bottom/ mid-range to cope with inclines on M ways and having to pull from low revs in 2nd gear on very slow corners.
2/ Get someone with these skills to build the car for you, but clearly define in writing what you are trying to achieve,
3/ Quite difficult this one and almost impossible to achieve without spoiling the originality of the car with spoilers and aerodynamic strakes, but by keeping weight forward and setting the car up with a slight nose down attitude under laden conditions will help, driving a bit slower in strong cross winds is the only solution.
4/ Need to be good at finding original good parts especially on eBay, also have good fabricator available.
5/ This was probably caused by original builders using what they had, not the best available, also not allowing for expansion with tanks to replenish when cooling. Modern electric fans are fantastic in traffic jam conditions, but large capacity radiators are a must, an oil cooler also gives increased engine cooling capacity as well as being useful for engine life at Motorway cruising.
So what would my perfect Olympic spec be? It would have to be built from PH 2 with hatch back and period components, by this I mean engine, gearbox, rear axle steering, front suspension and seats available in the 60's.
The engine choice for me would have to be BMC A series 1275 over bored to 1380 producing 90 to 100 hp with good low down torque and economy, built with a short overlap high lift cam (e.g. Swiftune SW5), 1.5 ratio roller rockers, large Rimflow valves gas flowed cylinder head with 10.7 to 1 compression ratio and hard exhaust valve seats ( this will require the use of 97/99 octane fuel (but this will have an advantage as it will not have ethanol added to it), a slightly lightened flywheel and fully balanced engine will also make the engine smoother and quieter, the 4 into 2 into 1 exhaust manifold will be lagged to reduce under bonnet temperature and connected to a single box RC40 silencer, the fuelling will be by an SU 1.75 carb on an Osselli or Howley inlet manifold.
I prefer this engine option over a B series because of weight and not much more HP, and the Ford 1500 is a bit heavier and will probably be more difficult to get spares as time passes. Cooling would be by a radiator suitable for a 2 litre engine with good electric fan.
The gearbox would be a Ford T9, 5 speed or my preference a Spitfire overdrive gearbox (as it has higher ratio than the T9) modified to use overdrive on 2nd gear (a useful 75 mph for overtaking slow traffic) this will give 22 mph / 1000 revs (3600 revs = 80 mph cruise speed), another advantage is the gearboxes have cast iron cases which help quieten the gear noise, also both these options fit a PH 2 without any modifications to the prop shaft tunnel.
The front suspension will be based on Spitfire components and disc brakes but geometry will be modified to reduce the excessive caster angle to 5 degrees, the rear suspension will be standard Riley or Wolseley axle and 8" brakes, the PH 2 trailing arm spring and shocker combination with full width diagonal strut works really well, the original Spitfire based steering works well and quite light so would be retained with a Motolita 13" steering wheel.
This disc drum configuration without servo gives excellent braking on a 700 kg car. The wheel tyre combination would probably be 165x70 tyres on 5"x 13 alloy wheels inside standard rear wheel arches. The interior of the car is quite personal so is quite subjective but it is important to have a good fresh air heater system. The standard Phase 2 Morris 1000 heater fan matrix is ok but must be fed with a 4" tube of fresh air from the front intake, also the standard steel tube frame/fibreglass seat is light and very comfortable, but will benefit from new foams and covers. The instruments wills be a combination of Spitfire speedo (to match gearbox) and the others will be Spridget but with addition of an ammeter. The standard hand brake is not in the best position but is just about acceptable.
The windscreen wipers are OK but will have to be 2 speed with automatic parking.
I personally would keep the original twin tanks built into the wings giving an 11-gallon capacity (500 touring mile range) but would each have a modern electronic pump which is switchable so if one pump fails the other tank and pump is available.
This combination of parts and specification is the result of working on my phase 1 and rebuilding my phase 2, which is now very near the above specification. The finished car is an excellent long distance tourer, capable of cruising quietly at 4000 rpm (88mph) all day long with oil and water gauges rock steady even in hot weather. The car is now in the safe hands of Erich Poppe in Germany.
Discussions with Alan Farrer recently have confirmed many of the above requirements were the aims of building "Kermit" but his recent trip to Laon has exceeded my aims of fuel consumption by averaging over 55 mpg on that trip, not bad for a 60's car; even modern cars can only match that on a computer rolling road, not the real thing.
Olympic Registrar
Having been involved with recording details of Olympics for some 35 years I am continually surprised when previously unknown cars turn up.
Just such an occurrence resulted from a recent email to Les Brown from Fred Naggs who lives in Wimbledon, South London, stating that he has a phase 1 Olympic to sell. It would appear that in February 1968 he bought an 'A series' engined Olympic from the original builder. It was used until 1973 and then, due to working overseas, was put away in the garage, where it has stayed unused to this day.
The original builder, whose name appears in the Factory Ledger was an Eric William Baker, who lived in Horsham, West Sussex. So, we now have a registration number (120 DPX) and more detail of another entry in the Factory Ledger.
Now, it could just be coincidence, but in 1971 I bought my Olympic from a Roger Baker, who also lived in Horsham. Roger had owned the car since 1968. Obviously not the same Baker and that is not an uncommon name, but in the 1960s Horsham was not a large town, so were the two related? Watch this space.
Another car that has re-appeared after a long absence is Phase 1 5838 N. This was a well-known car in Club circles in the 1980s and even won a prize at an AGM. The last recorded owner, in 1989, was an A. Lock from Warrington.
The car is unusual in that it was first registered in October 1959. Now this is well before the first production Olympic, so I can only assume that it was purchased as a bare bodyshell and the registration transferred from the donor car.
The car then disappeared until I received a telephone call a couple of months back from someone stating that they were responsible for clearing a house in Bournemouth following the death of the owner and there was a car in the garage. It has obviously lain unused for a number of years and is now for sale. Strangely, a few years ago someone visited the Club stand at the Bristol Show and mentioned having seen an Olympic some years previously in a garden alongside the railway line in Bournemouth. This would appear to be the one.
It was good to see Jason Hofman and PAX 44 at Stoneleigh over the Bank Holiday weekend. The car still looks good and I understand is in daily use.
I understand from Ron Palgrave that the rebuild of his Turner is nearing completion, so hopefully there will then be more progress on his phase 1 (WOO 784).
John Plants phase 1 (81 XPH) was on the Club stand at the Bristol show and was being inspected by previous owner Richard Tapson. This was the first time that Richard had seen the car since selling it in 1971. The car also won a prize as 'Best Sports Car'. John is struggling to complete a few minor items, such as working wipers before the MOT, but hopefully it will be 'on the road' in the near future. He can then either start work on his phase 2R (HLB 21N) or even the GT.
A group of old car enthusiasts have just returned from the Circuit de Laon Historique in France (we're not that old Ed). This was attended by some 750 Classic Cars, the majority travelling from Britain. Unfortunately, as none of my Rochdales are currently roadworthy I was in the Turner. However, waving the Rochdale flag was Alan in 'Kermit'.
After the Saturday road run there is an informal Concours d'Elegance. The prizes are announced at the Sundays Mayors Reception. Imagine our surprise and pleasure to hear, in a French accent, the words 'Rochdale Olympic' mentioned. It would appear that 'Kermit' had been voted 'Best British Car'. Just think what all the Rolls Royce, Jaguar, Triumph, Austin Healey, MG etc owners must have thought!! Well done Alan, well deserved and what superb publicity for the marque.
<![if !vml]><![endif]>
KERMIT - AN INDEPENDENT APPRAISAL
I recently had the opportunity of an extended drive of about 150 miles in Alan Farrers latest Olympic rebuild (279 CWD), nicknamed 'Kermit' due to the bright green paintwork. This is the fourth Olympic that Alan has completely rebuilt and is the closest to the original Olympic concept of a monocoque bodyshell to utilise Morris Minor mechanical components.
The Riley 1.5 based phase 1 was, in my opinion, a bit of a compromise to achieve better performance and resulted in the engine bay being rather filled with the 'B' series engine compared with the much physically smaller 'A' series one. The larger engine also added some 100 lb to the overall weight of the car. (Even more if you consider the larger brakes etc).
Photo Derek Argyle (Triberg, Germany)
Of course this was a logical decision as at that time the largest 'A' series engine available was of 948cc capacity, producing 34 bhp in standard form and 50 bhp in Sprite tune. By comparison the Riley 1.5 unit produced some 63 bhp and in MGA tune 71 bhp (and of course a lot more torque).
I am sure that if the 1275cc 'A' series engine (producing 65 bhp in Sprite tune) had been available before 1966, then more of the smaller engined Olympics would have been sold. Of course before that RMP had progressed to the Ford 1500cc engine and in fact by 1966 Olympic production was already in decline.
Back to 'Kermit'. So, what is it like on the road? Well, the steering is light, but not nervous and it goes exactly where it is pointed. Suspension is supple and absorbs all but the worst potholes well. The tuned 1275cc 'A' series engine produces more than enough performance in this speed limited country and the engine revs more than someone more used to a 'B' series could imagine. The car cruises easily at the legal limit in relative silence and comfort.
The major modification from standard is the MX5 seats, which are very comfortable. Overall it is exactly what one would want from an Olympic. The engine has now received further modifications in the shape of a 'Swiftune' camshaft. This company comes highly recommended by Olympic owner, Colin Breakspear. It will be interesting to see the effect of this further modification.
The Spridget gearbox has also been replaced with a Morris Minor one which has a lower first gear. With the very high geared differential fitted hill starts could be problematical.
Downsides? Well, in my opinion the brakes still lack ultimate feel and require a fairly high pedal pressure, or is this just because I am used to brakes with a servo?
So, having driven all of Alans other Olympics how does it compare? Well, the Zetec engined phase 2 (BNC 849B) obviously has more out and out performance, but the gear change is not as good. Also, despite the more advanced suspension, it doesn't ride the bumps any better. The steering is also heavier, particularly at low speed.
I think it just proves that the original Olympic concept was spot on, but required careful building to overcome RMP's somewhat poor quality control.
PHASE 1 OLYMPIC FRONT SUSPENSION REBUILD
Although the front suspension of the phase 1 Olympic is based on either the Riley 1.5, Wolseley 1500 or Morris Minor there are one or two things to consider when fitted to the Olympic that mean following a Haynes manual might not solve all the problems. The ease of strip down will also depend on condition and if things look a little corroded a wire brush and application of penetrating oil in advance on all nuts and bolts would not come amiss.
The most common reasons for wanting to strip down the front suspension will be due to wear either in the threaded trunnions at the top and bottom of the swivel pin or to replace the rubber bushes at the inner end of the lower suspension arm. The rubber bushes in particular are fairly soft and have a hard life. When I was using my Olympic as a daily driver (up to 20,000 miles per year) replacing these bushes was a regular job before each MOT.
First job is to jack the car up and remove the appropriate wheel. Make sure the car is securely supported. A ramp with wooden block on top placed under the shell immediately behind the front wheel arch seems to work quite well. Make sure you can still open the door however as you will require access inside the vehicle.
If it is only the rubber bushes to be replaced, then less dismantling will be required. First disconnect the steering rack at the track rod end, for which a ball joint remover will be required. It will then be necessary to release the tension on the torsion bar by disconnecting the rear arm/adjuster, located inside the car on the upstand to which the seat is fixed.
Next jack up under the outer end of the lower arm, until it is at normal ride height and remove the bolt and bracket attaching the anti-roll bar to the outer end of the lower arm. Loosen the bolt holding the inner eyebolt to the sub-frame, but don't remove it completely at this stage.
Undo the nuts at the inner and outer end of the lower arm and the nut and bolt. The front part of the lower arm (the pressed steel bit) can now be removed.
Undo the top fixing to the damper arm and the outer nut at the rear of the lower arm and it should be possible to remove the complete swivel pin assembly with brakes still attached. Be careful not to strain the brake hose.
The lower arm (the forged part) now needs to be separated from the torsion bar. Using a reasonably large hammer knock it rearwards and you should see the cup being exposed. It is unlikely however that it will be completely free as the rearward movement of the arm will be restricted by the sub-frame.
Place a large 'penny' washer on the front of the pin and tighten the nut. This should compress the rubber washers. Undo and remove the nut holding the eyebolt to the sub-frame and ease it all outwards. With a degree of fiddling (and probably much cursing)
it should be possible to twist the eyebolt through 90 degrees, releasing it from the torsion bar and allowing it to be withdrawn. Be careful not to lose any washers between eyebolt and subframe, as these control the camber.
Before replacing the rubber bushes inspect the condition of the pin. If the bushes were worn it is likely that the pin is also worn. Replacements are readily available from your local Morris Minor centre.
Re-assembly, as they say is a reversal of the above!! Use 'Copaslip' on all nuts and bolts and on the torsion bar splines, to make dismantling easier next time.
Should the swivel pin trunnions need attention, then more dismantling will be required?
Derek Bentley
90% Complete
The ongoing saga of 682 NDV. Rochdale Olympic Phase 1
Roy McKnight
Progress since the last newsletter has not been as quick as I had expected, the weather has been awful and getting enthusiasm to work in a cold wet leaking concrete garage has been non existent. I have now decided that a nice breathable oak framed garage is a must so in the next 6 weeks I will have to empty the garage and put the cars into storage while the concrete Marley garage is demolished and a new garage is built. I am looking forward then to working in luxury.
Over the last few months I have gradually sorted through parts that were supplied with the car. There is the remains of a 1500cc Ford GT engine and an incomplete remote change gearbox. I was in the process of trying to source the missing parts for the remote change mechanism when I had a visit from Alan Farrer. He came down to inspect the car on probably the coldest day of the year and I think we both ended up with hypothermia. He made the point that with a remote change fitted the gearlever would be too far back, so we measured it up and although there was a gear lever hole far back in the tunnel it was agreed that this would be a big mistake and I would be better off using a Ford Anglia based gearchange, which brings the gearchange further forward. Many thanks Alan.
I made a list of parts that I thought I would need and started trawling through Ebay and autojumbles. So far I have sourced new old stock rear lights and indicators, and also the number plate/reversing light. Got a set of instruments from a Wolseley 1500 - they look to be about right. Picked up a set of Riley 1.5 brakes for the front, I could have gone to discs but I would like to keep the car period. Derek Bentley says he may have some Riley rear brakes laying in one of his garages, let me know Derek. Managed to pick up a mega rare 3.5 BMC diff in as new condition, offered as an option on very late Austin Healey Sprites they are so hard to find so I am really happy. Managed to sell the Citroen spotlights off the front of the Olympic for a very good price so it's not been all spending out.
So what have I done to the car? Well I have been stripping it down to a bare shell. Wiring harness cut out and dumped and brake lines stripped out interior stripped. The worst problem is the car having spent the last 25 years outside probably every fastener on the car is rusted. This has meant drilling or grinding through every bolt, its also been an eye opener on the build quality from the first owner.
Things like the Mini pedal assembly being held in place using softwood as spacers, maybe a bit suspect but 50 years down the line the wood had rotted out, so nothing can be left to chance. One bonus is that all the tubes of the front subframe appear intact, so maybe just a coat of paint will suffice. Also wonder if my car had been used for some kind of motorsport as under the nose of the car is what's left of a sheet of steel that's been bolted in place, was it used as a sumpguard? and also running from under the seats to the back of the car are 2 hefty strips of steel bolted to the floorpan. Looks like some kind of protection against the car bottoming out, more bolts to drill out and more holes to fill.
Decided to do a trial fit of the engine as it was not fitted to the car when bought. So purchased some new Ford Anglia engine mounts, competition spec as there are a lot of poor quality repro item available. We dropped the engine in place only to find that the passenger side engine mounting on the body is further back. Now the BMC-engined Olympics have the engine mounted at the front but the Ford engine mounts are halfway down the block, so Rochdale hung the engine mounts off the inner wing. So I drilled out the rusty bolts and moved the engine mount forward until they were both in line. Viewing the engine fitment via the rocker cover put the engine fairly central in the bay, but it's very tight to get an exhaust manifold in place and that's going to be a problem.
Hoisted the engine out and did another trial fit with the gearbox now bolted to the engine. Mmm that's odd, the gearbox does not line up to its tunnel mounting hole. If I then put the engine mount back to its original position the engine is laying at an angle but the gearbox mounting lines up. After much thought I looked at the crankshaft pulley bolt in relation to the front crossmember. The engine is not mounted in the centre of the car after all. I assumed incorrectly that the rocker cover is in the centre of the engine but it is not. So what does this mean? Well the engine has been fitted from new skewed in the engine compartment. With the engine fitted with the mounts in the original unequal position the nose of the crankshaft is about an inch and a half over to the passenger side, although the gearbox mounting rubber is central in the car. Why the need to skew the engine? I can see no reason for this. Any other Ph1 Fordengined Olympics out there, have look and let me know, is it just mine? So by making up new body based engine mounts it will allow me to get the engine central and over to the driver's side and another benefit will be more room for an exhaust manifold.
Believe that Rochdale offered a 1500GT engine option as opposed to the normal 1500 engine, how on earth did they get a tubular manifold in, or did they cheat and use a standard cast manifold?
The driver's door alloy frame is broken, before I go down the Morris 1000 door frame route has anybody got an old usable one sitting around?
Back to the garage.